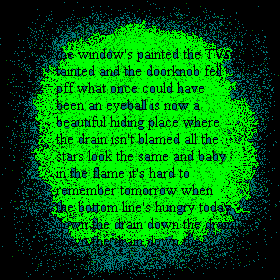 audio
lyrics
links
other projects
---
View My Guestbook
Sign My Guestbook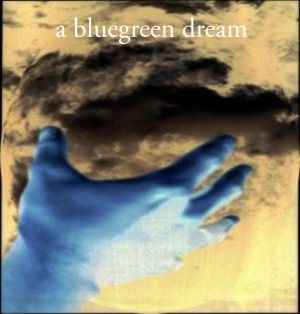 A bluegreen dream is a project by Alex d. and the occasional contributing musician. It is mostly electronic in nature, though not always, and takes in influences of industrial, punk, techno, metal, psychadelic rock, raggae, etc.
Most importantly, it is an audio journal throughout the years.
The 3 albums so far are:
1)(self-titled) - 2000
2)eh - 2000
3)cover your embryos, the eggbeaters are attacking - 2003
The fourth cd will be finished soon, and the plan is to form a live band in Houston, TX.
*If you play drums or keyboard/samplers, live in the Houston area, and are interested in joining the project, send an email*
---
contact:
bgdream2 (at) hotmail (dot) com
---
Photo Printer